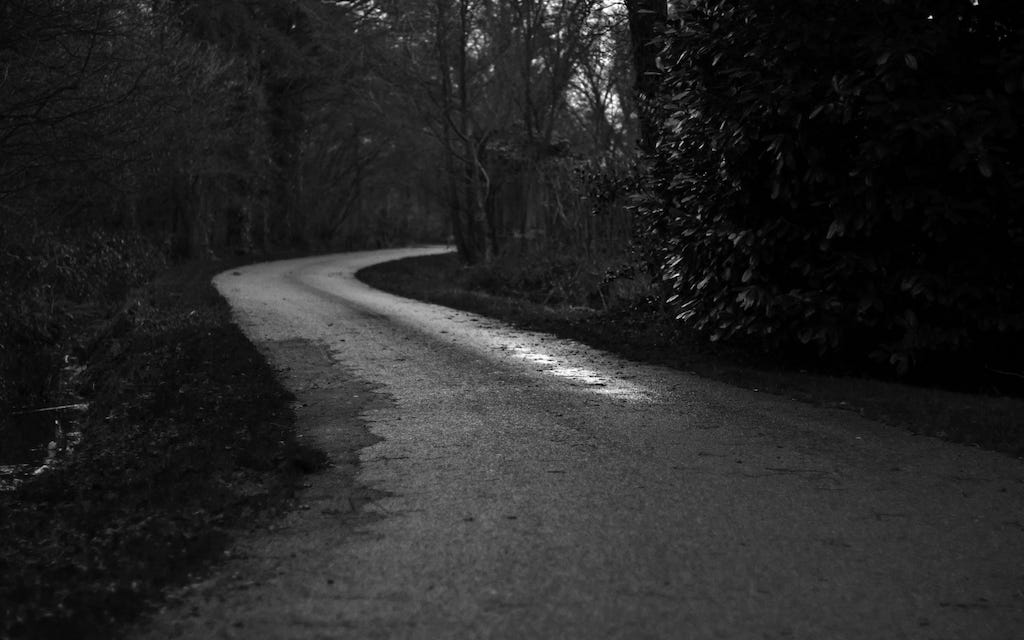 This week: A reflection on something personal and reflective. Like COVID-19, or radical change, radical anger, and so much bullshit
I am sure I am one of the millions of Americans who wake up every morning and wonder How the Fuck did we get here? On one hand, I understand that acceptance of centuries of racism and institutional embrace of harming Black folks, Latinx folks, Indigenous people, and working people are breaking open, and this is deeply needed. On the other, I mourn how our Federal government, led by anti-science, corrupt white men who want to enrich themselves at any cost has gotten us to the place where even the illusion the United States is doing well as a country is gone.
We seem deeply fucked, with a hobbled CDC, out-of-control virus transmission and inadequate testing, the Federal refusal to support the states, so many people out of work, and worrying about meeting bills with no help from the government. And yes, of course, two different realities co-existing inside the US, each of which deeply mistrusts the other.
In my small corner of Oakland, we're trying to address all this and get by. Sometimes I feel like my goal is to wait it all out, and hang on till we're past it. Other times, I tell myself to savor this life, because who knows what is going to happen next, and where we will all be by the fall?
The reality is that this mess is going on for a while. We're in a historical reckoning and values shift, accentuated by The United State's abysmal handling of a global pandemic. I, for one, have never experienced anything like this before (hello, privilege). It's both humbling and a shocker.
What feels good is what I can do in my work and life: take steps to support art and artists, practice compassion and gratitude in my community, take care of the people I love, appreciate what I have and what I can work to change and improve.
But honestly, it all still sucks. Trump at Mt. Rushmore is a travesty, the Republicans have turned into Galactic Empire dictators, and everyone is hurting. Reading, writing, drawing, working, Pilates--trying to lean into what I can do, because so much else is so frustrating, and/or scary.
Quick takes: Great reads for the week
Washington Post: How Fauci and other health specialists deal with COVID-19 risks in their everyday lives, by Marlene Cimons, This might be the finest case of spilling the tea as Anthony S. Fauci, director of the National Institute of Allergy and Infectious Diseases, Elizabeth Connick, chief of the infectious diseases division and professor of medicine and immunobiology at the University of Arizona; Barry Bloom, Jacobson research professor and former dean of the Harvard T.H. Chan School of Public Health and others share their own best practices. Pro tip: Don't eat out, go to a bar, or take off that mask.
How the American Idiot Made Coronavirus… Go Viral: What Happened When a Global Pandemic Met a Society of Indifferent Individualists? Mass Death, by Umair Haque. Haque is data-driven, clear-sighted, and brilliant on so many topics. This is a bit of a rant, but a good one:
"And yet the American Idiot has made mask-wearing an issue. Precisely because he is an idiot. The argument, to him, goes: "The mask doesn't protect me! It only protects them! And I don't care about them! I only care about me! So — nah, nah, nah! — I won't wear a mask!" You can see exactly — exactly — the logic of the idiot — the one the Greeks warned us about — spelled out with stunning, painful accuracy."
Medium.com, Grief, by the Washington State Department of Health. Whoever is posting to this account is thoughtful, sensitive, and an excellent writer. This essay, one of many from this account, resonated with me.
This is a hard time. It makes sense to feel sad and to wish things were different. It's not a mental illness to be sad.
You got this far, here is one more thing, something to read for Independence Day from Jon Funabiki:
Hunkered down in our homes to avoid COVID-19 and stimulated by the Black Lives Movement, we can use this Independence Day to reflect on our Constitution's unfulfilled promises and to excavate some of the overlooked stories that activate democracy. So, from an Asian American perspective, let me offer three places to visit (virtually, for now) for stories of strength, resistance, and resilience. I invite your recommendations, too.
San Francisco, California: The Chinese poems in the old barracks on Angel Island
Angel Island, now a picturesque state park in the middle of San Francisco Bay, served as the West Coast's immigration center from 1910 to 1940. To enforce the Chinese Exclusion Act, would-be Chinese immigrants were forced to undergo extensive medical tests and grueling interrogations that could take weeks, months, or even years. Languishing in isolated wooden barracks, many of the detainees carved poems, in Chinese characters, into the barrack walls. These poems chronicled the hopes, dreams, and sufferings of detainees waiting to learn if they would be allowed to proceed to San Francisco or, more likely, be turned back.
"I intended to come to America to earn a living.
The Western-styled buildings are lofty, but I have not the luck to live in them.
How was anyone to know that my dwelling place would be a prison?"
Heart Mountain, Wyoming: Japanese American draft resisters during World War II
The Heart Mountain Fair Play Committee constitutes one of the lesser-known chapters in the history of the 120,000 Japanese Americans (including my parents and grandparents) who were incarcerated in U.S. concentration camps during World War II. When the government began drafting Japanese Americans for military service, 63 young men at the Heart Mountain, Wyoming camp said, "No." Organizing themselves as the Heart Mountain Fair Play Committee, they refused to serve unless the government restored the civil rights of Japanese Americans and released them from the camps. Ostracized by many fellow internees who feared this would reflect on their loyalty, the draft resisters were arrested, convicted of federal felony charges, and sentenced for up to four years in prison. In 1947, President Harry S. Truman pardoned them.
In 1988, after years of civil rights lobbying, Congress apologized and paid each surviving internee (including my mother) $20,000 in reparations, setting a precedent for today's descendants of Black slaves.
Detroit, Michigan: Vincent Chin's murder sparks a pan-Asian civil rights movement
In 1982, during the height of the trade wars between the U.S. and Japan, 27-year-old Vincent Chin got into an altercation at the Fancy Pants strip club with two white, laid-off auto workers. Ronald Ebens and Michael Nitz blamed Chin, who was Chinese American and had grown up in Detroit, for their job losses. Later, outside the strip club, the pair accosted Chin with a baseball bat. Bashed about the head, Chin died. Ebens and Nitz were arrested and convicted of manslaughter, but a local judge likened the death to a barroom brawl and sentenced the killers to probation and fines, but no prison time. That could have been the end of the story. Instead, the judge's light sentence incensed the Asian American community and activated a national movement to pressure federal officials to investigate Chin's murder as a civil rights violation – the first of its kind involving an Asian American. In 1984, the U.S. District Court sentenced Ebens to 25 years in prison for violating Chin's civil rights, but Eben later won on appeal. However, in 1987, Ebens and Nitz settled a civil suit out of court. Nitz was ordered to pay the Chin estate $50,000; Ebens never made good on his order to pay $1.5 million.
This outcome is ambiguous, nevertheless, the Vincent Chin case remains a touchstone for Asian American civil rights and anti-hate activists even today.
Thank you, Jon.
On, yes, and have a look at this as well:
Via the great Josh Healey: "As fireworks mix with tear gas across the country right now, Tony Award winner Daveed Diggs ('Hamilton,' 'Blindspotting') and the Movement for Black Lives just launched a powerful new video demanding we ask what the Fourth of July means to Black people in America right now. "
"Inspired by Frederick Douglass' historic speech "What to the Slave is the Fourth of July?," this piece was written by a collective of brilliant Black writers including W. Kamau Bell, Safia Elhillo, Camonghne Felix, Idris Goodwin, Nate Marshall, Pharoahe Monch, Angel Nafis, Danez Smith, and Lauren Whitehead."
Thanks for reading #7. 7 weeks of doing this and cases are still surging. OMFG.
#8 hits next Sunday. Subscribe if you like it. And tell your friends.