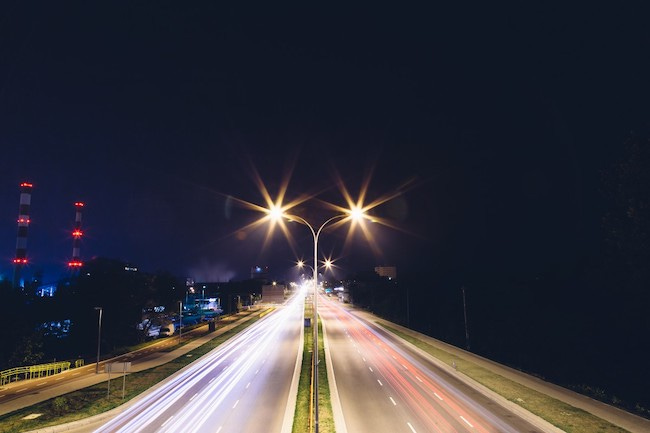 This week: A reflection on something personal and reflective. Like staying off social media as a survival tactic. Here we are heading into month six of a poorly controlled pandemic, 100 days from the election, with jackboot storm troopers being sent into liberal cities by a fascist president, and Black Americans still being slaughtered by police. What to worry about? It's all good, right?
There's no way to rationalize that any of this is all right in any way.
Sometimes I feel like a little ant marching along as I am programmed to do, unaware that my dirt hill is about to be dug up and thrown away--or maybe that's already happened, and I am just repeating all the thoughts and motions I have been programmed with. Dark, right?
I've severely pruned my usage of social media, particularly my former new best friend, Madame Twitter, so I don't just lose my fricking mind. What Twitter plays to best is punditry, blue-check users who stan endlessly for their brand/mission/values, and then the rest of us, who retweet, sympathize, or argue.
I've read many wonderful posts (thank you Dr. Bob Wachter!) and learned from tweets from leaders I admire (Erica Baker, Roxane Gay, Sherrell Dorsey, N.K. Jemisin, Aniyia Williams, Karla Monterosso, and so many more), yet, ultimately, Twitter feels draining. Brilliant tweets from folks like Kathy Gill, Laurie Garrett, and my hero Heather Cox Richardson make me so angry, but really, was I any less angry before?
And what am I going to do with that anger at 11:30 pm every night, except toss and turn in despair and fury?
Now that I have put myself on a slimmer social media diet, I am still scared and furious, but calmer. I am visiting social media sites with a better awareness of what I am going to experience, namely:
Facebook: Neighbors talk and give stuff away (when you are housebound, it's a great impulse to shed all the crap),

Instagram: Friends and influencers post lovely pictures and heartfelt messages and affirmations,

Linked-in: People looking to improve their standing at a job (who is even really thinking about that right now, except for those folks with corporate gigs?) post, comment, and like.

Twitter: Manic parade of diverse voices, many dramatizing the truth, or shouting to be heard.

Tik Tok: Teens working off pandemic boredom, and amazing, interesting art and culture

What's App, Snapchat, and related: Sorry, I just can't even.
It is all just too exhausting when you are mad as fuck and scared of getting sick.
Quick takes: Good reads because..reading and listening keep me sane
This week's reads are very arts-focused, because, hey, we need art right now. Some of what's resonating:
Zoe Keating: I love to watch Zoe Keating play, and I've been able to do so in person, more than once. I rushed to this animation of a poem by Marie Howe, with music by Zoe Keating, as soon as I heard about it, and it brought many smiles and repeat watchings.
Through a friend, I was led to Marcus Ware's Facebook page and this eloquent video of artist/activist Black transwoman Ravyn Wingz, a leader of Black Lives Matter in Toronto. Ware posts: This brilliance. Her leadership is crucial right now. So thankful for her presence always.
Wingz speaking in the video (below): We've tried many different ways to get the attention and conversation of those in leadership roles and positions. It took us having to do this to get y'all to show up. We've been writing letters.
Crowd: petitions.
Making books, photography, performance art.
Crowd: petitions, petitions.
We've been doing it every single way possible to let you know what we deserve, what we need. And you don't even need to dream it up, we've done it for you. So it's really ridiculous to me that we're still talking about monuments.
A related news story here.
Musical activist Piscko Crane and a group of colleagues in Kinasha, Congo, formed Fulu Miziki Music Warriors more than 20 years ago, but I'm just coming to their work. The joy and vigor and creativity and activism remind me of Boots Riley and The Coup (think Guillotine or Land of 7 Billion dances), but of course with their own style and creativity. Watch all the videos, they bring delight, power, and joy.
You made it this far, here's a COVID-19 data prize for you all.
Dr. Bob Wachter has turned into a Twitter must-read re COVID19 data and situations. This week he shared what he called a very cool DIVOC feature: "Our Community" This site takes data and visualizes the COVID status of a region by displaying a slice of data reflecting 1000 people. You can play with the tool and view COVID-19 info by location, here
A nice overview of the project is here.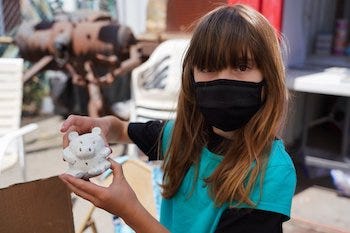 Wishing you all the best this coming week. Send me some feedback (susanmernit@gmail.com) and stand up for what you believe.
Best, Susan
PS This is #10 —who would have thought.
Thanks for reading. #11 hits next Sunday. Subscribe if you like it. And tell your friends.